Meet Dr. Pramila Vishvanath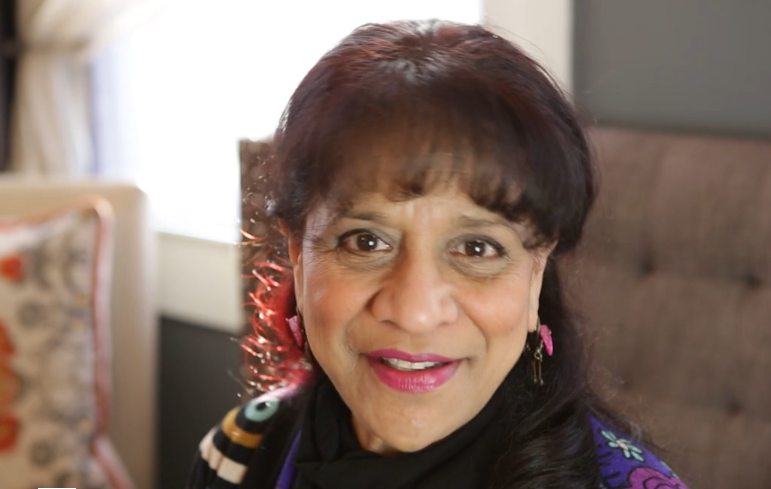 My treatment philosophy is based on working with you to achieve a high energy level, a respect for your body and its needs, an awareness of your place within the surrounding environment, and a sense of pleasure and confidence in your ability to manage your own needs.
My goal is to provide you with a unique approach to treatment by combining the wisdom of traditional healing with modern medicine and your own personal health goals. This can be accomplished by serving you as:
Your Teacher
Ongoing Education I will teach you the importance of achieving balance with your physical environment, how you can reduce stress, how to eat a balanced diet, and much more. This knowledge will motivate you to adhere to your treatment plan, ensuring its success.
Your Guide
Your Health Your Health As you learn more about improving your wellness, my role will shift to long-term support, empowering you to take an increasingly active role in managing your own health.
Your Coach
Comprehensive Plan I will develop a comprehensive treatment plan designed for your specific needs. This will enable you to enjoy a variety of treatments that will support your body's natural ability to heal itself.
Your Partner
Proactive Partnership I believe strongly in the importance of the patient-physician relationship. This relationship is ultimately based on mutual trust and the common goals of achieving and maintaining your well-being.
The State of Naturopathic Medicine
The past 30 years has seen an extraordinary increase in consumer demand for safe, effective, and cost effective natural healthcare. Naturopathic medicine has emerged as the health care profession best suited to meet this demand, although it almost disappeared in the mid-twentieth century because of the popularity of drugs and surgery, naturopathic medicine now offers safe effective natural therapies as a vital part of the health care systems of North America in the twenty-first century.
Naturopathic physicians are trained in the art and science of natural healthcare at accredited medical colleges. Integrative partnerships between conventional MDs and licensed NDs are becoming more available. This cooperation makes more effective therapies available to consumers. It increase patient satisfaction in their relationships with their care providers. More people are restoring their health by adding naturopathic medicine to their healthcare options. Naturopathic medicine is a system of medicine that assists in healing the whole person. Within nature there's and inner wisdom that balances the individual.
At IHC, we view your first office visit as an important beginning to the patient-physician relationship. This initial visit builds the foundation for our mutual commitment to achieving and maintaining your state of wellness. It also provides us with an opportunity to assess your health in an organized and comprehensive manner, and to determine how best to support you.
Currently we participate with many health insurance companies. As a courtesy to our patients we will supply you with an insurance super bill for reimbursement. Please cakk your insurance company before your visit to be sure you will be reimbursed. Unfortunately Medicare does not cover office visits.
Your initial visit is between 45 to 60 minutes in length and consists of an interview detailing your medical and dietary history and a physical examination. This information helps the doctor generate a comprehensive treatment plan.
We believe strongly in the importance of providing you with easily accessed phone and e-mail support where you can talk directly with Dr. Pram about your immediate health concerns and their management.
Adequate time, approximately 20 to 30 minutes, is given to assess your ongoing plan.
Kindly notify the office 24 hours prior to cancellation. A cancellation fee of $50 will be applied without sufficient notice.
The Integrated Health Center was founded by Dr. Pram because of her lifelong desire
to share the benefits of a natural lifestyle with others.
Currently licensed to practice in Connecticut, Arizona and Hawaii. Some of her accomplishments include:
Starting the first Homeopathic study group, the Connecticut Homeopathic Association, in 1985
Starting the Naturopathic residency program at Griffin Hospital in 1998
Facilitating the first online botanical medical program under the auspices of Quinnipiac College in 2001
Serving as President of the Connecticut Society of Naturopathic Physicians in 2001
Dr. Pram enjoys relating how her passion to help others through the science of naturopathy began…
"My introduction to natural medicine was through my mother who always took me to the local homeopathic physician for all my childhood illnesses. Growing up in India I was enveloped with the Ayurvedic traditions passed down through several generations.
I graduated Summa Cum Laude from the Bombay Homeopathic Medical College in 1965, then served as the Chief Resident of the Government Homeopathic Medical Hospital in Bombay. In 1967, I immigrated to the USA. I received my Physician's Assistant certification in 1977 from Rutgers University and worked as a PA for many years in the UK and Connecticut. In 1990, I graduated from the National College of Naturopathic Medicine (NCNM) in Portland, Oregon.
It is my fervent wish to see naturopathy and a natural lifestyle become part of our way of life. With this in mind, I have collaborated with Park City Primary Care Center to see under-served patients at their center.
I love my work and helping my patients achieve a state of wellness they never before thought possible. In addition, I enjoy gardening, dancing and traveling. I look forward to meeting you and working with you to achieve a healthier, more balanced lifestyle."
– Dr. Pram
K. Pramila Vishvanath, L.C.E.H., P.A., N.D.
Naturopathic Physician, Director of the Integrated Health Center